(and items I
don't

have in my kitchen)

If you are first starting out in a new apartment or trying to reevaluate your kitchen inventory, you're most likely Googling something like "what should I have in my kitchen?". There are a ton of pages out there with recommended kitchen essentials, but I'm going to write one about mine anyway because I can. Being in my mid (well, late…) twenties, as well as living in a small apartment with limited counter and storage space, I try to stock my kitchen with everything I know I'll use and not many things that I will barely touch.

I've added links to the products I own (that aren't randomly bought from TJMaxx). I consider most of these items "essentials" to me, but a lot might simply be "nice to have" for you. Additionally, I've added my thoughts on things I choose not stock in my kitchen even though they may be commonly owned items. It's helpful to ask yourself what purpose something would serve for you, not for other cooks.

Good cookware can be expensive. I didn't buy all my pieces overnight and I still have a lot of items that would be considered subpar quality; my collection has grown slowly (and continues to grow) as I save up to buy new things. As long as you have what you need to get by, you don't have to go out and buy every single new item immediately and drain your bank account.

*Note: Links marked with an asterisk* are affiliate links, meaning that I get a portion of the sales resulting from clicking on them. It does not add extra cost to you and all products linked are ones that I personally own.
JUMP TO SECTION:
Baking sheet
Baking rack/tray
Mine:

Nordicware Bacon Pan

*, though I don't just use for bacon

This is really helpful for baking things like bacon or fries because it will elevate what you're cooking on a rack bake around all sides of it. When items cook directly on a baking tray, they can sometimes stick or cook unevenly.
Casserole/baking dish
Mine: Pyrex baking dish*

I don't bake a lot of casseroles, so I just have a glass Pyrex baking dish. Some people strongly prefer ceramic casserole dishes to glass but I personally have no preference.
Cast Iron Pan
Mine:

Lodge 10.25 inch

Cast iron pans could be an entirely different discussion, but they are a great tool to have in your kitchen. They retain heat wonderfully and can be used to cook a variety of things whether in the oven or on the stovetop. There is special care associated with cast iron pans that requires a tiny bit more attention, but I can't imagine my kitchen without one now. I have a 10" Lodge skillet that I feel is the perfect size where it isn't too big or too small. If you are interested in learning more, I always recommend this reddit post series on cast iron basics:

Types of Cast Iron

,

Cast Iron Myths

, and

Seasoning Cast Iron

.
Dutch Oven or French Oven/Cocotte
Mine:

Staub 5.5 quart cocotte

*, Graphite Grey

Dutch ovens (or cocotte, in French) are basically heavy, cast iron pots that are a

versatile tool for cooking soups, stews, braises,  pasta, baking bread

… you name it. I own a 5 ⅕ quart enameled cocotte from Staub and I love it. Staub and Le Creuset are the leading brands, but they are expensive and you can find many decent Dutch ovens for cheaper. I would recommend getting something around 5 quarts in size. Most dutch ovens are oven-safe, but make sure you are aware of the temperature maximums on the one you buy.
Muffin tin
The extents of my baking skills end at muffins so this gets broken out once every blue moon.
Saucepan (which I always call a pot)
Mine: The brand has rubbed off on my smaller one, but my

3-quart is a T-fal

*

Saucepans are perfect for making sauces, soups, rice, etc. I have a small one (2 quarts) and a medium one (3 quarts). I use the 3-quart one

very

often for cooking rice and pasta. It basically just sits on my stovetop at all times. If I had to buy them over, I probably would have went for a 4-quart instead for a little more room.
Saute Pan Versus Skillet/Frying Pan
There is a difference between a skillet and a saute pan. I still get the pan names mixed up, and they are often used interchangeably by many people in the cooking community, but I'll summarize basic differences below.
Saute pan

Mine:

All-Clad 3 quart

*

A saute pan has straight sides. This pan is confusingly named because when you see "saute" you think of tossing things, which is what a skillet is more commonly used for. With its straight sides, there is more surface area and volume available as well as less chance of anything spilling out from the sides if you're stirring a liquid. It's good for shallow frying and cooking meats and vegetables, especially if you want to brown them nicely. All-Clad pans are expensive, which is why I didn't buy one until very recently (keep an eye out for sales though because mine was almost $100 off when I found it!). These things do perform wonderfully in the kitchen and last forever. You can definitely find cheaper out there, but if you are trying to adopt the "Buy It for Life" mindset this is a good brand.
Skillet/frying pan

Mine: 10" Nonstick Tromantina, no longer available, and a 10″ 

T-fal non-stick

* 

A skillet has slanted sides. This makes it easy to toss things like stir fry. Nonstick skillets are perfect for cooking eggs in as well. There are advantages to using a saute pan over a skillet in certain circumstances, but a skillet is seen as more versatile in use than a saute pan and is what is recommended if you are only to own one of the two. If you are buying non-stick, be aware that almost no non-stick pan will last you forever, so it is less important to spend more money on a higher end nonstick pan.
Stockpot
Stockpots are good for cooking large quantities of sauce, stocks, and soups or for boiling pasta. They are lighter than dutch ovens and heat rapidly. I actually don't own a proper stockpot… I bought a 7-quart Calphalon ceramic "dutch oven" a few years back that I now use when in need, even though it's shorter and wider than a typical stockpot. With the amount of pasta I cook you would think I'd invest in a real stockpot but I've somehow gotten by without one. I'm a failure.
Wok
This may not be very essential to most home cooks, but woks are amazing (they come in cast iron, stainless steel, and carbon steel, but carbon steel is the one that achieves the best results). I will say that the reason I have one is because it was passed down to me and due to my Asian heritage I am partial to them, but I think everyone could use a good wok in their life. The heat distribution in a wok is amazing for stir frying and the shape of it makes tossing stir fries easy and fun.
Not sure how I've survived this long without: a loaf pan
I burned the hell out of my last one and haven't replaced it for like… two years? I need to get my life together. I'm sure I'm going to be craving banana bread soon and will need to buy  cheap one.
Blender
Mine:

Vitamix A3500

*

I love my Vitamix. Yes, it's expensive as hell. But there's a reason Vitamix is the brand restaurants buy their blenders from. Before this, I owned a Hamilton Beach single-serving blender that tried its hardest for about six years. When that finally died, I coughed up the money for a Vitamix and I can definitely tell the difference in quality between my Vitamix and other blenders I've used. There is also a generous 10-year warranty on their products. You may not find the need to buy a high end blender like a Vitamix or Blendtec, but having any blender around for soups, smoothies, sauces and such is extremely helpful.

Looking back, I probably would have bought a less elaborate one from Vitamix. I like the functionality of it just fine, but the electronic interface and preset blend settings aren't crucial to me and I could have just done with good old knob settings
Food Processor
Mine:

KitchenAid 5-cup

*

I actually survived most of my life without a food processor. Honestly, you can mostly get away with chopping things with a knife or putting in the blender (this will give you close results, but it's still not the same as mincing things up with a food processor). However, a food processor makes your life exponentially easier when making things that require a lot of fine chopping, like falafel or pesto.
French Press
Mine:

Bodum 34-ounce

*

If you are a coffee drinker but are low on counter space, a French Press is a good alternative to a drip coffee machine or a Keurig. Some people hate cleaning them, but I don't mind as I use a fine mesh sieve to ease the cleaning process considerably. I also use it for loose leaf tea.
Kettle
I might buy an electric kettle one day, but for now I just use a plain old stovetop kettle I bought at the grocery store a long time ago and I love it. It heats water so… it works! And it looks super cute sitting on my stove!
Food scale
Mine:

Ozeri Touch, 12 pound

*

A kitchen scale is super useful, especially in baking when you need to measure ingredients by weight. I use it very often for measuring out pasta, because as we all know it is 100% impossible to be able to eyeball a correct serving of pasta.
Timer
I used to use my phone when timing things cooking in the oven or boiling on the stove, but it would get really messy using my phone with foodstuff on my hands or I would find that when I reached for it I couldn't find where I set it down. I bought this tiny timer that's magnetic so I have it set right on my fridge and it's super convenient! 
Toaster
I have an old, old, old Black & Decker toaster that… needs to die. Sometimes a setting will toast my bread well and other times the same setting will burn it like it hates me and wants my happiness to die. However I still usually get edible toast out of it.
Not sure how I survived this long without: a toaster oven
If I had to pick between a regular toaster and a toaster oven, I would go with the toaster oven. I think it's more versatile and you can be more precise with it without needing to turn on your regular oven.
Can opener
Unless you somehow want to employ the use of a chainsaw instead.
Citrus Juicer
Mine: I can't find the exact one I bought, but it's similar to

this one

* from OXO

I don't use this when I'm just squeezing a wedge or two over my dish, but for recipes that call for large amounts of citrus juice, this is helpful in squeezing every last bit from the fruit, catching the seeds, and collecting it.
Colander
Very helpful since the alternative is steam-burning your arm while trying to slowly strain pasta water through the pot lid in the sink.
Corkscrew
Cutting boards
Mine: Two random plastic ones I don't remember buying from anywhere, and then

this wooden one from IKEA

Get a big one! I don't think you can have a cutting board that's too big. I am not too picky with the exact material as long as it isn't glass. I f*cking hate glass cutting boards. Who the f*ck decided glass was a good option? It makes so much f*cking noise and you feel like you're going to break it with every chop. How does one actually cut things on those effectively? I do not know. I will never know. Also I am sorry to those who love glass cutting boards that I have offended.
Grater
I have a full size box grater and a handheld cheese grater that is a little more coarse than a zester. I find the handheld grater useful when quickly throwing cheese over a dish but I wouldn't push it as absolutely "necessary" if you're just starting to stock up your kitchen. There is usually a zester side on the box grater, but if you like using zest a lot a handheld zester is easier to work with.
Kitchen shears
Knives
Mine: Some random ones my mom passed down and a Wusthof chef's knife

Many chefs have pointed out that buying a full knife set will leave you with a lot of unnecessary knives. I really only use a chef's knife and paring knife on most occasions (and really the paring knife only gets broken out every so often). You may find that you want to expand your collection (I have a serrated knife that works well for bread since I bake it a lot and a 6" chef's knife that I like using for more delicate work) but I recommend building it out piece-by-piece so you can select the best knife for each use, instead of buying an entire set if you haven't already.

If you buy just one knife, an 8" chef's knife is the most commonly used and versatile in the kitchen. Victorinox is a brand that is highly recommended for quality as well as affordability.
Ladle
Measuring cups and spoons
I have the conventional measuring cups and spoons as well as a liquid measuring cup* (measures up to 2 cups of water) with a handle. I went the longest time without a liquid measuring cup, but it's not only is useful for measuring liquids, but also for reserving pasta water in when cooking. The handle on it with the spout makes it easy to hold and pour with.
Meat thermometer
If you are a nervous cook that's always worried you didn't cook your food through enough (me, definitely) this is extremely useful in checking temperatures to be sure.
Mixing bowls
I have a larger one and a "medium" one, both stainless steel.
Mortar and Pestle
Recently gifted to me and heavy enough to almost dislocate my arm when carrying it. My friend got me a nice 'n big 4-cup mortar and pestle so you know that makes for A LOT OF GUAC. These are also good for crushing up spices and making pastes.
Potato masher
To mash them taters real good.
Salad spinner
Mine:

OXO Salad Spinner

*

To be quite honest, every time I've washed my greens before I actually owned a salad spinner I've kind of been like "meh rinse rinse eh it's good enough" and then done a really poopy job of drying them off. A salad spinner makes it much easier to clean and fully dry your greens.
Salt cellar
As you cook more, you will quickly notice that salting things with a salt shaker is much less efficient than grabbing salt out of a salt cellar or salt pig. I keep my salt in a marble container with wood top that I think looks way cuter than a

salt pig

(yes I'm that extra).
Sieve
A fine mesh sieve is good for rinsing any grains off or cleaning coffee grounds out from a french press without losing them in your sink drain.
Slotted spoon
Spatulas
I have a metal

fish turner spatula

that's very thin, a couple plastic spatulas (

this

and

this

), a

rubber spatula

, and a wooden spatula passed down to me from my mom.

Rubber spatulas are super useful for scraping things out of your blender, mixing bowl, or jars. It's amazing how much extra brownie batter you can collect with one of these bad boys. Scrambled eggs are also WAY easier to handle with a rubber spatula.
Spider (What I've been calling a "basket-strainer thing" up until like right now)
Mine: passed down to me from my mom, but they

look like this

if you don't know what I'm talking about.

Allows you to drop things in a pot like ravioli or hard boiled eggs without water splashing up on you as well as makes it easier to grab things out of a boiling pot, especially when frying things.
Tongs
Mine:

KitchenAid Tongs

*

Tongs make it much easier to flip things when cooking, toss pasta, and grab large amounts of food when needed.
Vegetable peeler
I currently own a Kitchenaid handheld peeler that's not that great. I will probably upgrade to a

Y-shaped peeler

soon that's easier to work with.
Whisk
Wooden spoon
I love my wooden spoon. It's amazing. I use it for baking, stirring up pasta or sauces, cooking in a pan, ANYTHING. Wooden utensils don't scratch pans like metal do. Aside from that though, wooden spoons are just so great. They just are. I don't know, get one. Now.
Not sure how I survived this long without: a mandolin
Mandolins are great for thinly slicing or julienning vegetables. It speeds up the process and gets a thinner, more even cut than you'd be able to achieve with a knife. I had a mandolin I bought off amazon a long time ago, but then I lost it….somehow(?) and have yet to replace it. The last time I made potato chips was painstaking to say the least.
Not sure how I survived this long without: an oven thermometer
Most ovens don't actually run at the temperature you set it to, not to mention that any time you open the oven you're causing the temperature to fluctuate further. Even worse, my prehistoric oven temperature gets set with a dial and doesn't even have a timer that signals when it's done preheating. Oven thermometers are useful for verifying the actual temperature in your oven, which I need, but somehow I just haven't picked one up yet.
common kitchen items i don't have
Crockpot
I don't have anything against using a crockpot, but in the interest of space versus use, I can't justify spending money on something I will not make use of much. I feel that anything in a crockpot recipe can be cooked with the other items I have in my kitchen (especially those Dutch ovens!), even if the process will be more involved – which I don't mind. As someone who likes to be present for the whole cooking process, I feel less connected to the food I'm making if I'm just  tossing things in a crockpot and coming back home to it eight hours later.
Garlic masher/crusher thing
I personally don't think these save much more time than crushing the garlic with your knife, and those masher things look stupid to clean anyway. I tend to shy away from items that are "unitaskers" that are only useful for one task unless you can't achieve the same effect with another common kitchen item. Also, crushing garlic with your knife can be a great way to get rid of your aggression.
Microwave
YEP, I don't have a microwave! My last apartment was already furnished with a microwave above the stove, and when I moved to my new one that was not the case. Upon googling what temperature I should reheat my Indian takeout leftovers at in the oven (while searching Craigslist for old microwaves), I came across a lot of articles making the case for

doing away with microwaves altogether

. I really haven't missed having one, and reheating food hasn't been much more of a hassle to me except on a handful of occasions. I absolutely love the savings in counter space as well. Most of you probably already have one and that's totally okay, but I've started to find that choosing to reheat certain things on the stove top turns out way better than a microwave anyway!
Rice maker
Stand mixer or electric hand mixer
I have not bought either of these because I don't have the counter space and I don't bake nearly enough to make the money and space investment worth it. For the things I make (brownies and bread, pretty much), a wooden spoon and muscle always works fine.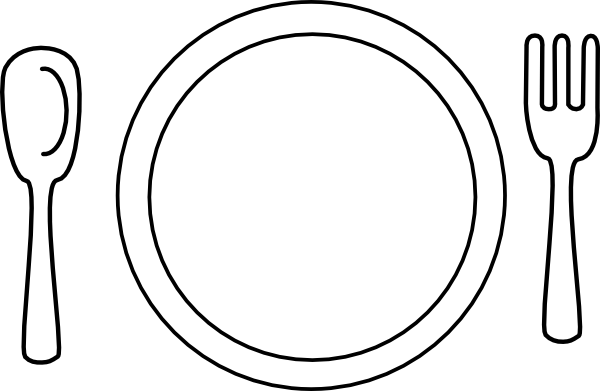 Depending on your lifestyle your "essentials" will vary from mine, but I hope this was helpful in determining your needs. Since I'm not a baker, my list doesn't include a lot of standard things I think a baker would need like a pastry cutter and bundt tin – if you're an avid baker, buy a stand mixer and go to town with it. If you like to be hands-off and have food ready right when you get home from work, buy a crockpot. Your kitchen, life and cooking style are not the same as mine. Start cultivating the things you know you'll use, and soon you'll have well loved essentials of your own. Good luck in growing your kitchen tool set!