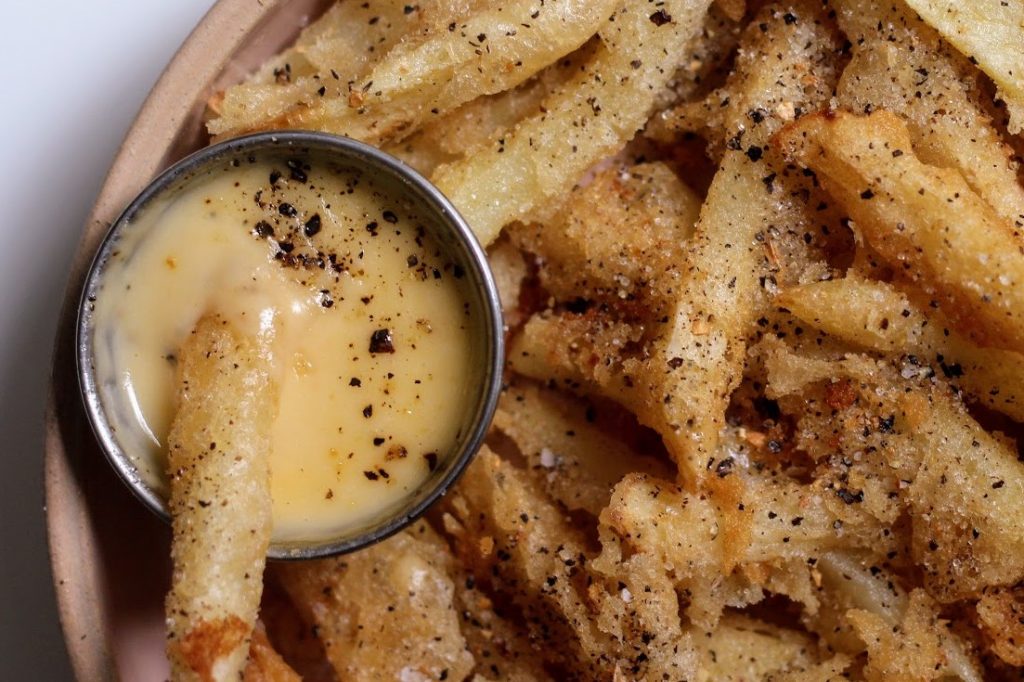 prep time: 15 min | cook time: 20 min
notes
Cheese – You can use any cheese you like. I like a mix of sharp cheddar and gruyere to give a bit of depth of flavor, but you can always just use all-cheddar or add in some other cheeses.
ingredients
4 tablespoons unsalted butter

½ yellow onion, minced

2 cloves garlic, minced

¼ cup all purpose flour

12 ounces beer, a pale ale of your choice

1 cup whole milk

1 teaspoon Dijon mustard

1 teaspoon Worcestershire sauce

8 ounces extra sharp cheddar, see Note 1

8 ounces gruyere cheese, see Note 1

½ teaspoon onion powder

½ teaspoon garlic powder
prep
Peel and mince garlic.

Quarter and then mince onions.

If not bought pre-shredded, grate your cheeses.

Crack open a second ale to drink while cooking.
get cooking
Cook onion and garlic in butter over medium-low heat until they soften, about 8-10 minutes.

Reduce heat and whisk in flour.

Whisk in milk, broth, and beer. 

Stir in worcestershire sauce, salt and pepper.

Add cheese in by the handful, stirring continuously until melted. Repeat until you've used up all your cheese.

Serve with some beer battered fries.